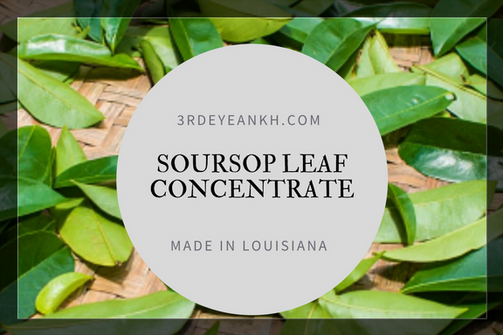 8 oz Soursop Leave Concentrate
8 oz Soursop Leave Concentrate
Regular price

$15.00

Sale price

$8.00
Health benefits of soursop leaves for diabetes could be the best one. Some studies evidence that the leaves of soursop could stabilize and maintain the blood sugar level in your body at the normal range, between 70 mg up to 120 mg. Also the soursop leaves are commonly known for its efficacy against any disease that can cause diabetes like obesity and high sugar levels in the body.
Antibacterial:

 

Soursop leaves is the natural sources to kill bacteria on body.
Antivirus:

 

Soursop leaves has the ability to prevent virus to grow.
Anti-tumor: Thus, you can take soursop leaves to prevent tumor.
Anti-parasite: Resistance the parasite to grow.
Anti-Malaria:

 

To prevent malaria.
Diuretic: Soursop Leaves has the substances to promote diuresis.
Vermifuge: The anthelmintic medicine.
Astringent: To minimize dry skin.
Antimutagenik:

 

Substances to prevent gen mutation.
Hypotension:

 

To help healing the lower blood level.
Analgesic:

 

To lower the pain.
Nervin: To strengthen nerve.
Anti inflammation:

 

To lower the pain of inflammation.
Hypoglycemic: Soursop leaves have the substance to lowering glucose.
Galactogogue: To produce more breast milk for mother.
Cardio-depressant: Hold heart activity.
Vasogilator: Substances for blood vessel.
Couldn't load pickup availability