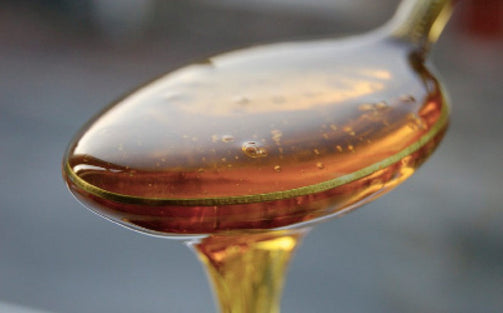 Volcanic Agave 24oz
Volcanic Agave 24oz
Regular price

Sale price

$15.00
Volcanic Nectar doesn't contain ANY Sucrose, Maltose or other unnatural fillers.
Why is this important to know? There are only 3 manufacturers of Agave in the world. If you request a chemical analysis from each company, you'll notice ingredients showing up that aren't always on the resellers labels. Unlike other brands of Agave, we don't just take the manufacturers word for it... we test every shipment AFTER it leaves the facility in Mexico! 
Not only are we not adding fillers, but we have the lowest amount of Natural Fructose in ANY agave.
Reports have circled the web scaring people into thinking that Agave has more fructose than High Fructose Corn Syrup (HFCS). While this may be true with other brands, Volcanic Nectar has lower amounts of Fructose than any other brand AND it is lower than HFCS and HONEY! Don't be fooled by clever internet marketing. Look at the facts.
At considerably greater costs, Volcanic Nectar was tested in the U.S. to see if it was Low Glycemic.
Aren't all agaves low glycemic? Not necessarily. In other countries you can test a product in very small (less than your serving size) amounts to gain a Low Glycemic (GI) status. Volcanic Nectar didn't cut any corners. We tested in the U.S. adhering to U.S. standards and passed with flying colors with the LOWEST Glycemic Index of 27! The GI matters because that tells us just how much sugar our body is absorbing into the blood stream. Less is always better especially with Diabetics.
Researchers noted that not all Agave products have been clinically proven to be low glycemic, as the manufacturing process and ratios of ingredients varies, and is not standardized.
Couldn't load pickup availability