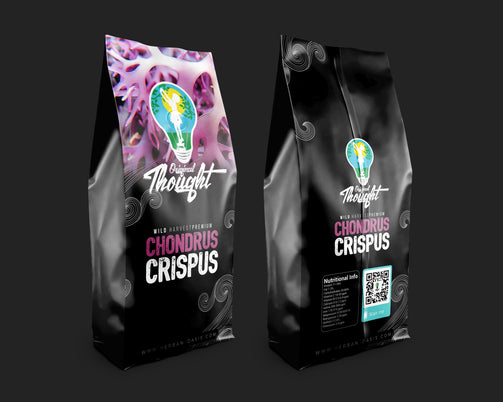 Seamoss Members Kit
Seamoss Members Kit
Vendor

Original Thought's Herban Market

Regular price

$2,500.00

Sale price

$500.00
Contact us for More Details!
(Email) Sales@herban-oasis.com
(Phone) 504-380-1591 text, call and leave voicemail please
Benefits:
: Access to purchase items in wholesale quantities.
: Access to online coaching and on products, business management and live Demonstration
: 1st Dips on Seamoss Wholesale

: Original Thoughts Network access. 
: Posting your company logo and info on our website.
: Listing you as a reliable source for seamoss
: Free Information on Products and how to use. Also, how to make products using Seamoss and other Sea vegetation. 

Video info and Live Chat with the Harvesters.
***Things that are required by members**  
Attendant Zoom Meeting once a week for updates. (shouldn't be longer than 20 mins top)
*****This amount and Kit are always subject to change based on the economy and seasons. ****
Must Purchase of $500 or more. 
As of 2020, we have introduced wholesale membership to exclusive individuals and corporations. 
As of 2022, we are now ready to launch this discounted product offers to the public!
What We Offer!
Private Labeling 
Bulked ordered products without labels (you add your own).
Brand Ambassadorship
Bulked ordered product with our labels shipped directly to your client and you received a percentage of sales. (Please contact us for more details)
email sales@herban-oasis.com
Bulk Ordering 
Bulked product with our labels sold to you at a discounted rate.
Order processing and shipping typically can take of up 10 business days for delivery (especially for extremely long quantities like with sea moss). If you can't wait this long, then this program may not be for you.
Our seaweed harvesters are not local, although we keep an abundance in stock. Certain seasons yield a more or less capacity. This is a first come first serve program. Pre-ordering is required!
Couldn't load pickup availability